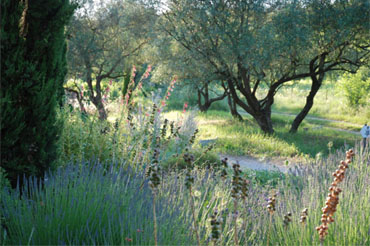 Natural garden

Choose a garden that is
adapted to the Mediterranean region, a garden that needs no watering or a dry garden
, as an environmentally friendly choice.
Jean-Jacques Derboux
,
landscape gardener in Montpellier
(Hérault) offers you the benefit of 30 years experience of creating gardens and a wide knowledge of plants and techniques for dry gardens.
He is the author of
"Creating a garden without watering"
Published by Ulmer.
The
Mediterranean garden
has a variety of atmospheres: contemporary garden, romantic garden, natural garden, garden that needs no watering or dry garden, Japanese-style garden, Provencal garden ...
See photos of the gardens created
.
In our design office, you'll find our different approaches to
landscape design
, including a
personalized study
,
to create
unique, intimate and ecological gardens
.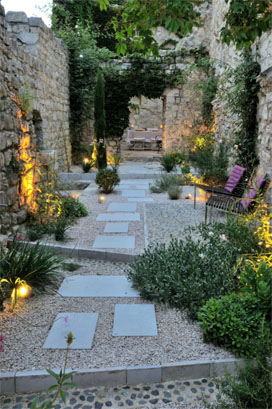 Contemporary garden

How the study unfolds Jean-Jacques Derboux
After accepting the study quote:
We arrange an appointment in your garden to discuss it together and make an inventory (about 3-5 h)
Work at the design office
We meet at our offices in Assas to submit the preliminary draft
We meet in your garden to look at any modifications to be made
Work at the design office
We meet at our offices in Assas to deliver the Study
Parts of the Study:
A plan with plant layout and key to the varieties
CD: library of the plants to be included
Sketchbook (4-5) & pages of atmospheres
Layout quote: Plants, supplies and labour, schedule of work
Advice booklet (Care and maintenance of the garden)
See examples of studies
.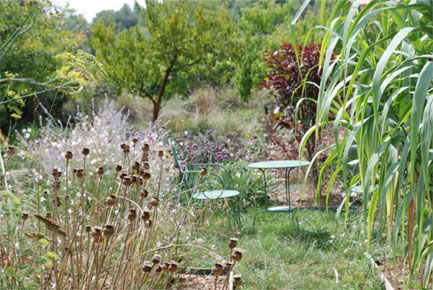 Romantic garden
In site, our
gardeners
, or
artisan partners
conduct the
landscaping work
: from excavation to outdoor decoration.
As professionals, they have mastered all the tools and materials required for
Constructions or structures: deck, driveway, stonewall, steps, arbour, pergola, etc.)
Water features: pool, fountain, ornamental pond, organic or traditional pool, spa…
Planting